topfrisbee.com has started an attempt to provide comprehensive reviews of sports equipment to aid individuals in picking the correct product for him/her in terms of performance, affordability, and desires.
Our goal is to assist buyers in making a final decision to purchase for pleasant use by discussing some essential features that offer specific guidance to a buyer. Therefore, we include not only some recommendations but also an in-depth description of a buyer's satisfaction.
Who Are We?
We are topfrisbee.com, and we are here to collect knowledge from study and realistic stems of sports equipment for families and children that will keep you mentally fit after you have retired from your day job.
In light of mixed online experiences, our seasoned reviewers making an effort for you might be an optimal guideline. So, go ahead and take a look! We have written comprehensive reviews so you can see which product is right for you.
Author Short Bio: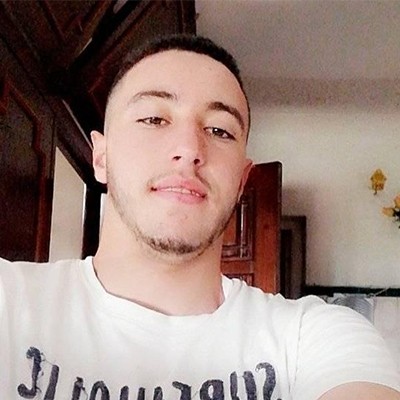 Harry Wheeler, a Frisbee Athlete
Harry Wheeler is a recognized athlete and an international frisbee player. He spends almost all of his life playing these recreational products. Additionally, he has started his instructor career to help newcomers who do not have any knowledge about products and their use.
He enjoys helping others reach their frisbee goals with proper guidance. He intends to show the true view of the products with its provided services. Testing and reviewing equipment for topfrisbee.com allows him to apply his experience and knowledge of frisbee with expertise in interpreting how each gear feels, sounds, functions, and reputation within the industry. He ensures that we are concentrating on the consistency, reliability, and simplicity of use of the goods we evaluate and review in the office.
Find Him On Twitter, Linkedin, Instagram
What We Do: How Our Products Are Rated?
We make certain that we review the best accessories available on the market, which almost everyone wishes to purchase and which can aid mental and physical development while having fun. So, what are the ratings for these products, and how these rates made? We use a short, fast, and insightful review format, so it is very simple.
Despite how many items we study, we typically divide them into three categories. This is to guarantee that all of our site users receive something useful; in other terms, we aim to review goods that have something for everybody. The three sections are as follows:
Top Pick
Our top picks provide an impressive mix of high quality and affordable prices, which can aid buyers in making the best choice for their specific requirements. With the buyer's requirements in mind, we choose products that meet the buyer's expectations while staying within a limited budget. These are the most common and frequently requested products.
Premium Choice
Premium-quality goods are normally more expensive. They are the best of the best and have the highest standard. Professionals prefer such goods, which are typically purchased for business purposes. They are costly, but they are well worth the money.
Great Value
For someone on a limited budget, this type of product is the wisest option. Some goods are cheap, but their quality places them at the bottom of the rankings. Conversely, some arrive at certain rates, but they have received positive feedback from customers. These are the types of items we include in our list of great value.
We also include additional product options that do not fit into those divisions. We do this to give you more choices and to help our clients discover the perfect solution. The producers do not pay for the goods that we check to be there. If a product is ranked first, that is because we believe it is the highest, based on a variety of factors unrelated to the maker.
We primarily rely on what other consumers have to express about the product and their opinions on it. If you are a manufacturer and believe your product qualifies to be included on one of our lists, feel free to contact us on our website.
Buyers' Guides
topfrisbee.com contains a buyer's guide on our website for which includes all the information of each product we evaluate. Our buyers' guides are created to help our customers learn more about their goods. It provides information to a customer about the cost and performance of a good. Even if you have never used them yet, you will learn how to use the particular equipment and accessories.
Expert Industry Advice
We gather various feedback and information from industry professionals, although working hard to find the best quality products on the market. Before showing information to our visitors, we also listen to what consumers have to say about each aspect of the product we are reviewing.
Consumer Feedback
We look at the actual product buyer reviews and views when it comes to customer feedback. We contact customers who bought the product through our platform to identify quality trends and the output of each product we evaluate. We have a strict no-tolerance policy for reviews that are intended to deceive or exploit customers. This research will help us determine which products to continue on our list and which products to update our reviews with advantages and disadvantages.
What Our Subscribers Are Saying
"Wonderful review! You have perhaps the most in-depth analysis of frisbee, including its functionality, price, and even disadvantages, covering every factor to consider before purchasing. Thank you for spending the time to go over all of the important information. Continue whatever you are doing!" – Robert Mark.
"I have looked everywhere for the optimal Frisbee information, which is beyond my limited budget and fell across your review. I just got my frisbee the other day. Thank you for offering the most effective solution." -D. Kevin
"You have the best frisbee reviews. Great details to help us make an informed decision about which frisbee to buy. Thank you for your thorough and frank reviews." – William Munoz
Get In touch: We Will do
We, the topfrisbee.com, are here to assist those seeking information on a frisbee and its functionality to make an informed decision. We do not just write reviews; we often write posts on similar subjects and resolve frequently asked questions throughout our blogs and reviews.
So, if you have any queries, feel free to connect with us on https://topfrisbee.com/contact-us/. We will do all we can to solve all of your queries.